Cute and Functional: The Best Toddler Accessories for Outdoor Adventures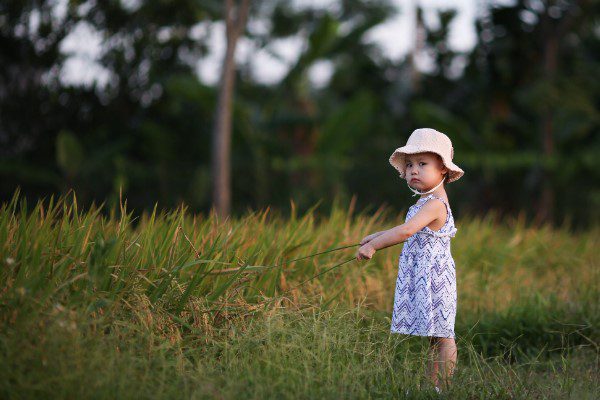 Are you deciding on accessories to get for your toddler during an outdoor adventure? Perhaps you already have some up your sleeve but want to be sure they're a good choice? If so, you've come to the right place.
You want to be sure you give your child the right toddler accessories for a fun time outside. So, what should you consider?
We've put together some of the best options you might want to consider to keep your child comfy as they run around! Here's where to start.
Toddler Beanies
Little noggins need extra protection from the cold, no matter how much they say they can handle it. A cozy, warm beanie is perfect for those chilly outdoor adventures, and it adds a touch of style to any outfit.
Plus, there's a wide variety of cute and trendy designs to choose from. This way, you can find the perfect beanie that matches your little one's personality. You can get a playful pattern to showcase their energy or a simple fluffy one to present their calm nature.
Sun Glasses
You want to protect your little one's delicate eyes from the harsh sunlight with a cool and trendy pair of sunglasses. Not only will they provide practical protection, but they'll also add a touch of style to your toddler's look.
Remember that sunglasses go beyond looking cool. They focus on keeping your child's eyes safe from UV rays. So, you want to consider different tips on how to find the right pair.
This includes considering their features, such as fit, lens type, and frame material. This way, your toddler can feel more encouraged to put it on.
Waterproof Boots
Many parents worry about water and snow affecting their children. One way to ensure your toddler's feet stay dry and warm is through waterproof boots.
This way, you can keep them from getting affected with the right amount of resistance and protection, whether they splash puddles or make snow angels.
These kinds of boots are also designed to keep up with your little one's adventures while ensuring they stay cozy throughout the day!
Insulated Gloves
When it comes to little fingers, you want to be sure to keep them warm, especially when they're out and about. With insulated gloves, you can give them the perfect solution to staying cozy and protected from the cold.
Moreover, you can pick options that encourage your child to wear them, like those with fun prints or their favorite characters.
Sun Hat
When the sun is scorching outside, and the temperature rises, you want to protect your little one's delicate skin from UV rays. One way to do this while giving them more coverage is with sun hats.
It shields your child's sensitive skin from direct sun exposure while preventing sunburns. It also prevents long-term risks associated with too much sun.
You can check out BinkyBro for more hat options you might want to consider.
Picnic Blanket
A picnic blanket is a must for all sorts of occasions you take your little one to. Whether it's a lovely outdoor lunch or a comfy spot to relax, you may want to bring a blanket for your toddler to sit on.
At the same time, it allows you to keep yourself and your toddler cozy wherever you go. This lets you stay stylish while ensuring comfort and protection!
Toddler Carrier
When your little one's legs start to get tired from long walks, a toddler carrier can be an absolute lifesaver. It's like having a super comfy backpack made just for carrying your child. This way, you can explore and enjoy the great outdoors while keeping them safe and cozy.
Consider carrier options that come with adjustable straps and cushioned support for the ultimate comfort! It's also great for letting them nap and rest with ease without lifting them all day.
Insulated Water Bottle
It's important to keep your little ones hydrated all day, especially if they will be playing around. So, you want to consider bringing an insulated water bottle with you.
While your child won't always carry it with them, it's an accessory that contributes to their comfort outdoors. Moreover, it keeps you and your toddler cool and refreshed throughout the day.
At the same time, you can still keep it stylish by picking designs that your toddler enjoys.
Snack Containers
Snacks are a must when you're out and about. So, you want to have durable and easy-to-open containers with you. They ensure that delicious treats are always within reach for hungry little ones.
You can get them in styles that turn snacking into a fun experience for your toddler. This way, it encourages them to eat, even amidst the fun at a park or car ride.
Outdoor Toys
One way to keep an energetic toddler entertained and engaged is with a bunch of fun outdoor toys. Think frisbees, balls, and colorful beach toys.
These goodies offer endless entertainment. At the same time, it gets your little one moving, creative, and exploring the great outdoors. With this, they can let their imagination go wild during playtime!
Portable High Chair
Busy folks who are always on the go and in need of convenient meal-time solutions would find a portable high chair convenient. This lightweight, foldable, and easy-to-clean product is designed to make your dining experience hassle-free and enjoyable.
Moreover, it comes with a compact design and durable materials. And so, this ensures you can enjoy your meals anytime, anywhere, without sacrificing quality or convenience.
Weather-Appropriate Clothing
You want to be sure your toddler is wearing the appropriate clothes for the current weather. So, mix and match insulating tees with breathable fabrics to stay comfy all day.
When it's cold, you want to be sure your toddler has more than just T-shirts on when you leave the house. Consider giving them a jacket or warmers for added style.
On warmer days, let your child wear lightweight materials and comfy clothing. This way, they can move around outdoors with ease.
Prepare for the Outdoors With the Best Toddler Accessories
If your child wants to go out on adventures, you want to be sure you have the right toddler accessories to boost their experience. With this, you can keep them comfortable and protected throughout the day! Moreover, it lets them appear stylish while making sure you have everything they need to ensure a great time.
So, what are you waiting for? Check out the rest of our blog for more tips.
Wholesale Jumpsuits: The Versatile Black & Brown Fall Outfit Ensemble
As the season changes and we step full-force into fall, we blow a kiss goodbye to summer's breezy outfit selections and look toward a cozy autumn wardrobe. Feeling like your autumn attire is flat or outdated? Enter wholesale jumpsuits and other versatile fall pieces that leave you feeling confident and stunning. This season, you can harness autumn's sweet magic and look phenomenal to boot by selecting the right outfit for your climate and needs.
From Wholesale Jumpsuits to Oversized Sweaters: Autumn Outfit Inspo
 Falling leaves means sweaters, sweaters, sweaters! Whether you opt for an oversized sweater with leggings and boots, wholesale jumpsuits that accentuate your curves and pair with flowing knits, or corduroy jackets in vibrant earth tones, autumn marks a definitive change in styling choices.
When it comes to styling your outfits, it's crucial that you pick a seasonally-appropriate color palette and stick with it. For autumn, it's hard to go wrong with blacks and browns, beige and cream, and burnt orange and forest green for pops of color. And let's not forget our favorite fall accessories: scarves, hats, and tights make wonderful accents for your ensemble and can help to tie your look together. You'll want to strike a balance between form and function—meaning that your outfit supports your busy lifestyle without stress but also keeps you looking and feeling fabulous.
Practically and high fashion do not have to be opposite ends of the spectrum; in fact, there are simple ways you can elevate your look without sacrificing on comfort or functionality. For example, choosing boots with a good sole can help to improve your outfit—and your day. Trench coats are another great example of clothing that can be both fashionable and practical, as a good heavy coat will keep you warm and looking fresh as well. And while we're at it, a well-chosen hat can transform your outfit while preparing you to face the elements! Hats will still allow you to style your hair and can easily be taken off if circumstances allow—but they will also keep you warm should it start to dip into chillier temperatures.
Fall Is Jumpsuit Season
 Let's face it—is there a bigger power move than wearing a one piece or jumpsuit to the office or the pumpkin patch? Jumpsuits are equal parts flattering and comfortable and can easily be elevated using different accessories—from hats, scarves, and boots to sweaters, jackets, and belts. Wholesale jumpsuits are a great way to save on costs, add variety to your wardrobe, and boost your fall vibe—all while remaining comfy, practical, and stylish.
This feeling is backed by science as well, as Psychologist World points out that intentionally selecting our clothing can boost our self-image as well as providing a confidence boost.
Ready to Elevate Your Fall Look?
Fashion can be a great source of joy—and when your outfits support this, you not only inspire those around you but can also boost your feelings of security and poise as well. Whether you opt for cozy fall vibes with large cable knits and scarves or the powerhouse look of wholesale jumpsuits, transitional seasons are a great opportunity to revamp your wardrobe and come out with a whole "new you."
Expert Tips For Styling Your Corduroy Shirts
Autumn can get pretty cold and while trying to stay fashionable, you need to also stay warm. Corduroys have always been a common fashion choice in the fall season, but now they've begun to show up in spring and summer fashion. These shirts are made from comfortable fabric of interwoven wool threads. They usually come in warm or pastel colors which can blend with just about any style.
The ABCs of Styling Corduroy Shirts
Corduroys are very fun to style. You can get many different fashion choices from a single shirt. They come in many bold colors that can be paired with checkered pants or even plain inner wear. There's a ton of choices to make for your corduroy jackets, here are a few we'd like to recommend:
Put on Your Corduroy as An Extra Layer of Warmth
When you need extra warmth, you can easily pull on a corduroy instead of a thick jacket. Pairing them with sweaters and light jackets can give you a cozy yet stylish look. In cold seasons, they go well with dark jeans, boots, and a hand-knitted sweater or cardigan.
Regular Casual Styles
When you're looking for an alternative to your thick overshirts, you can try out a velvet corduroy shirt. Thick materials like leather can be pretty heavy and may make you sweat. Some of these materials are also hard to style. You can wear a green velvet shirt for men that pairs nicely with skinny jeans or chinos, as this combination is usually light. Wear your corduroy with a plain undershirt, sneakers, and simple boots.
Office Casual Attire
If you need office wear that will allow you to be comfortable, pairing a corduroy shirt with slacks and a nice leather belt is a great idea. You can include polished leather shoes or finely cut suede. Ideally, if you want to go for business casual looks with corduroys, you must select solid colors that blend with your style and office atmosphere. It's always best to go for neutral-colored corduroy shirts for this style.
Vintage-Inspired
Denim and high-waist pants were the in-thing back in the day, but they are now timeless looks. You can pair wide-waist corduroy shirts with jeans or high-waist pants to reinvent vintage styles and bring out the classy looks they represent. An additional benefit is that you can include old-school sneakers, nice vintage leather shoes, or a bogus belt to complete the look. If you're going for old-school western, you can include a fedora.
Smart Casual Outfits
Smart casual outfits can be tricky to style with most shirts. This is because they usually make you look roguish like you forgot your tie. The best benefit of corduroy shirts is that you can pair them with chinos, wool pants, and dress shoes, and they will look like a gorgeous, brilliant, yet casual outfit once you wear your blazer.
Make Your Style
Corduroys are incredibly versatile and fit with a wide range of old-school to corporate casual styles. While pairing your outfits, you can have a lot of fun figuring out a unique corduroy style. Try several combinations and see what works for you. There is no limit when it comes to your creativity and fashion sense.
What Are the Benefits of Replacing Your Home's Windows?
Are your windows in dire need of an upgrade? Investing in new or replacement windows can seem like a daunting task, but few things can have the same transformative power on your home's comfort, efficiency, and aesthetic! Replacing old and worn-out windows with modern options is one of the best investments you can make for both short-term energy savings as well as long-term value boosts. Learn more about the benefits of switching to newer models by continuing to read this blog post.
Improved energy efficiency
The winter chill can really take a toll on your energy bills, causing them to skyrocket. However, there's an easy and efficient solution to help keep those bills in check: replacing your windows. New windows can help keep the heat inside your home, which ultimately means your heating system doesn't have to work as hard to maintain a comfortable temperature.
By replacing your old windows with energy-efficient ones, you'll not only stay cozy during winter months but also save money on your energy bills over time. Investing in improved energy efficiency can be a smart and effective way to keep your home comfortable and your wallet happy.
Also, energy-efficient windows can help keep your home cool in the summer. During hot months, double- and triple-paned windows work to reflect the sun's rays; they also block air leaks that can cause your A/C unit to work harder than necessary. This means you'll be able to save money again — on both cooling costs and repair costs too!
Added home value
When it comes to selling your home, first impressions are everything. And what's the first thing people see when they pull up to your house? That's right – your windows. Investing in new windows can not only increase your home's energy efficiency, but it can also significantly boost its curb appeal.
Buyers want a home that looks well-maintained and up-to-date, and new windows can give your home just that. Not to mention, the upgrade could lead to a higher selling price. If you think professional window replacements may be right for you, contact a local contractor today and find out how they can help add value to your home. As the folks behind Renewal by Andersen windows Poughkeepsie note, to provide the best window replacement experience, you need the best people in the industry. That's why the first thing you should do is search for a qualified window replacement contractor.
Increased comfort
There's no doubt that feeling comfortable in our own homes is a top priority. And what could make us feel more at ease than a consistent indoor temperature, no matter the season? That's where upgrading to new windows comes in. Not only do they provide an updated look to your home, but they can also reduce pesky drafts and create a more comfortable environment year-round.
Imagine being able to curl up with a good book on a crisp fall day, without feeling the chill from drafty windows. Or hosting a summertime dinner party without constantly adjusting the thermostat to combat heat gain. With new windows, you can create a cozy, consistent atmosphere for you and your loved ones to enjoy.
Additionally, modern windows can block out noises from both outside and inside your home. So if you live near a busy street or have an especially noisy family member, new windows could be the perfect solution to create more peace and quiet in your living environment.
Noise reduction
Living in a bustling and vibrant area can have its advantages, but when it gets too noisy, it can be challenging to relax and focus on important tasks. If you're someone who is trying to find a way to reduce noise levels in your home and create a more peaceful environment, consider investing in new windows.
These windows have built-in sound barriers that can help keep unwanted noise outside of your home and create a quieter living space. Whether you're trying to get a good night's sleep or simply need to concentrate on work, noise reduction windows can make a significant difference in the quality of your daily life.
Protection from UV rays
The sun's rays can have damaging effects on our skin and belongings, including fading furniture and carpets. Fortunately, homeowners don't have to sacrifice natural light to protect against these harmful UV rays. Replacement windows come equipped with coatings or tints that are specifically designed to filter out dangerous rays, creating a safe and comfortable environment for everyone inside.
Not only do these coatings protect against fading, but they also reduce energy costs by keeping the interior of your home cool by blocking much of the heat typically transmitted through the glass. With replacement windows, you can enjoy the natural light you want, with the added peace of mind that your family and belongings are protected from the sun's damaging rays.
Ventilation
Fresh air is essential for any home, and proper ventilation can help maintain a healthy living environment. Thanks to modern technology, newer windows now come with built-in vents to improve airflow and ventilation within the home. These specially designed windows allow cool, crisp air to flow in while pushing out stale, stagnant air. With these new windows, you can ensure a more comfortable and relaxing living space.
The benefits of the built-in vents are endless, including improving indoor air quality, reducing the need for artificial cooling systems, and saving on energy bills. Make the switch to these modern, innovative windows and experience the difference in ventilation for yourself.
Replacing your home's windows has a plethora of impressive benefits. Not only do you and your family enjoy increased comfort with diminished drafts, but you can be sure that your bills will decrease in the long run too as improved energy efficiency ensues. Additionally, added value to your home will make it more appealing to potential buyers when the time comes, while noise reduction capabilities help ensure peace and solitude for all.
Built-in UV protection shields inhabitants from harmful rays while ventilation is provided in some newer models for optimal airflow. Altogether, replacing the windows of your home paves the way for an array of improvements that sharpen convenience and extravagance alike.